Geek & Sundry
Jump to navigation
Jump to search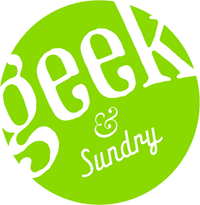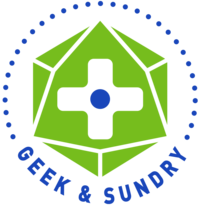 Geek & Sundry is a media company created by Felicia Day in 2012. It was part of an experimental program by Google to fund 100 channels to create original content on YouTube for one year. Felicia pitched the Geek & Sundry channel, and it was chosen to be one of those 100.
Among the many pre-recorded shows created for Geek & Sundry were The Flog and Co-Optitude.
In 2015, Geek & Sundry launched a Twitch channel with hours of live content each day. Felicia and Ryon sometimes appeared on the channel and also livestreamed games together from their homes.
Felicia left the company around the end of 2016, in part to focus on her first child, born January of 2017.
External links