The Flog
Jump to navigation
Jump to search
The printable version is no longer supported and may have rendering errors. Please update your browser bookmarks and please use the default browser print function instead.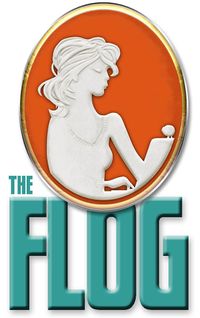 The Flog was a weekly vlog web video series starring Felicia Day. It ran for two seasons: the first from 2012 to 2013 and a short second season in 2015 to help promote her memoir. Each episode would typically consist of an intro, a list of her 3 to 5 favorite things that week, a taped segment, and then closing out with a response to a fan letter. Many of the taped segments were recurring, one of which was to play retro video games with her brother, Ryon. These segments later spun off into their own show, Co-Optitude, in 2013.
List of episodes
This wiki is focused on Co-Optitude, so only those episodes involving retro video game play throughs are mentioned here.
External links